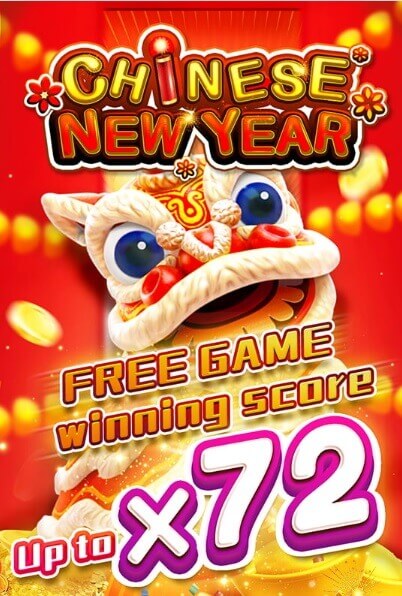 About:
Chinese New Year is a bright and cheerful online slot! With 243 ways to win at this colorful slot game. Enjoy the game's sound effects and lively music. For all you gamblers out there who are looking for a traditional and well represented Asian theme, you will be quite impressed with the game Chinese New Year.
Interface: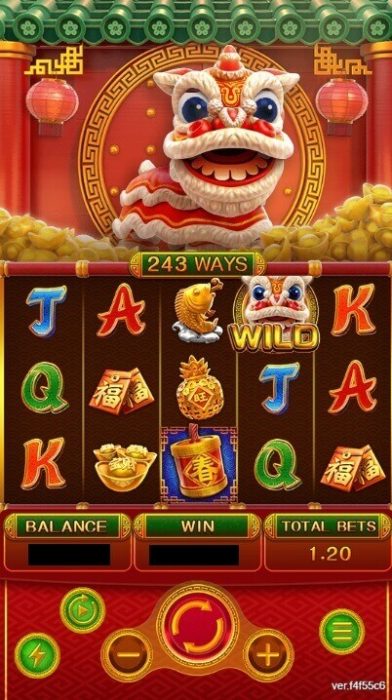 Chinese New Year is an online slot game that might let you celebrate the New Year in a fun and enjoyable way. The background with abstract elements, golden ingots, lanterns depict a festive mood along with Chinese ancient characters and messages related to the Chinese New Year.
Paytable: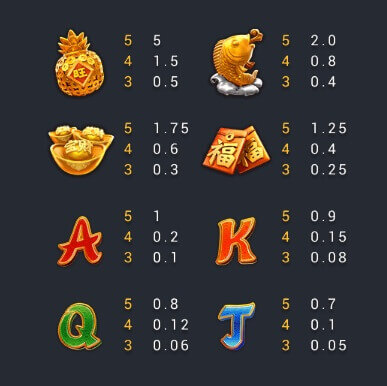 How To Play: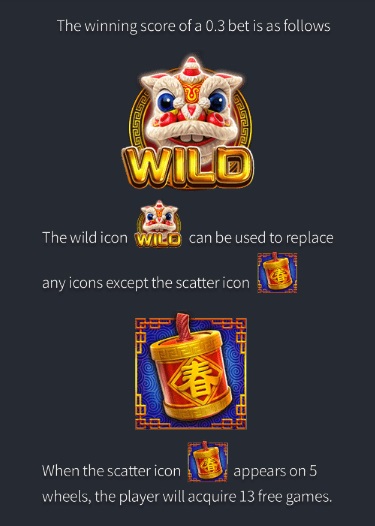 The winning score of a 0.3 bet is as follows.
WILD
The wild icon can be used to replace any icons except the scatter icon.
SCATTER
When the scatter icon appears on 5 wheels, the player will acquire 13 free games.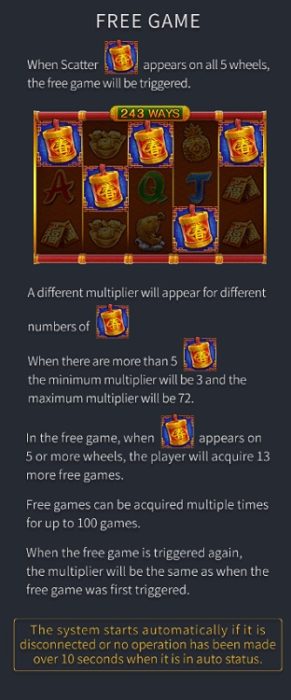 FREE GAME
When Scatter symbol appears on all 5 wheels, the free game will be triggered.
A different multiplier will appear for different numbers of Scatter symbol. When there are more than 5 the minimum multiplier will be 3 and the maximum multiplier will be 72.
In the free game, when Scatter symbol appears on 5 or more wheels, the player will acquire 13 more free games. Free games can be acquired multiple times for up to 100 games. When the free game is triggered again, the multiplier will be the same as when the free game was first triggered.
The system starts automatically if it is disconnected or no operation has been made over 10 seconds when it is in auto status.
Paylines: