About:
Candy Baby slot, is a classic slot game with all the sweetness. The cute candies are waiting for your match. Tons of fun and winnings are here!
Interface: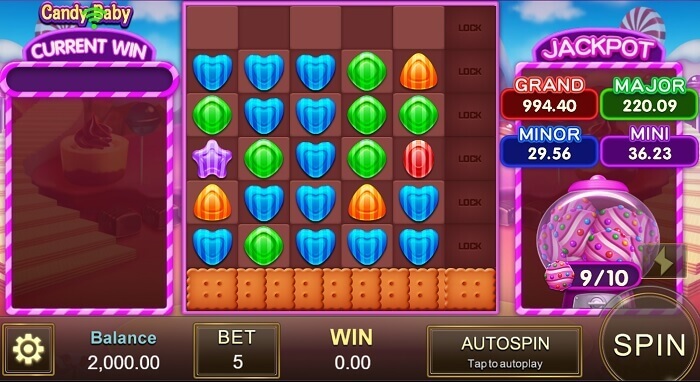 How To Play:
The game randomly allocates candies according to the layout of each level; Match specified amount of candies of the same color to clear them and gain scores.
If special candies appear, they are cleared first. Payout calculation will not begin until none is left.
When candies are cleared, new ones will drop from the top of the grid for more matches; this continues until no match is possible, at which point the round ends.
Minimum match criteria for level 1: 4 of the same color;
Minimum match criteria for level 2: 5 of the same color;
Minimum match criteria for level 3: 6 of the same color!
10 Candies collected to upgrade the board to the next level; On level 3, collecting 10 candies returns board back to level 1.
Always trigger Lucky Wheel when the board upgrades.
Winnings = Total Bet X Candy Odds.
Changing the bet will reset your Collected Candy.
In the event of any malfunction that causes the outcome of a game to be unclear, that round is considered invalid.
Lucky Wheel
The Lucky Wheel has a chance to activated whenever players collected each candy, which may triggers big rewards such as Free Game, Candy Rush, JP etc, and Payouts is Guaranteed! 100% chance to trigger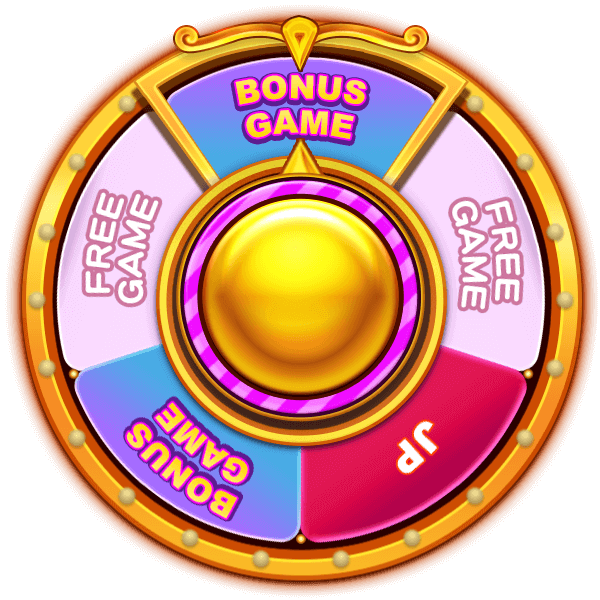 Candy Rush
Triggers when Lucky Wheel stops on "Candy Rush" which will turns "candies of a random color" on the board into Wilds, greatly increase the chance and amount of matches.
You get 2~5 transformations at random each time this is triggered.