About:
Random swords fall from the sky, and a whole reel of Wilds is waiting for you! Wherever you go and whatever you do, it's as if you're being watched by the sharp watchfulness of fate. Bao Qing Tian slot, a game with powerful luck that could change your destiny in an instant.
Interface: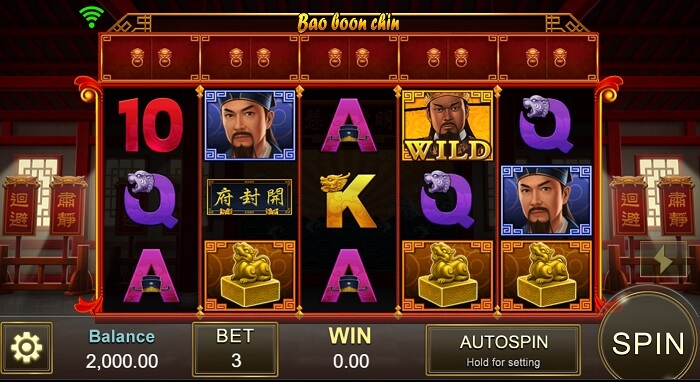 Paytable: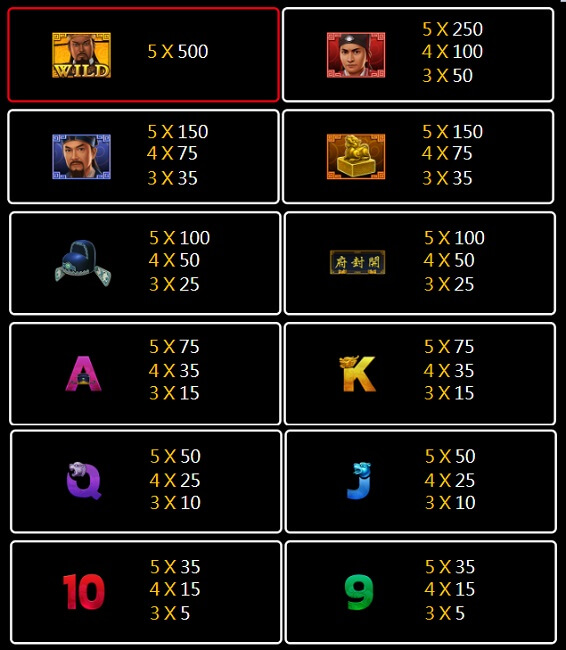 How To Play:
Bao Boon Chin is a video slot with 5 reels, 3 rows and 25 paylines.
Bet line wins pay if in succession starting from the leftmost reel to right according to paytable.
Only the biggest payout is considered for each payline
Winnings = Pay x (Bet / 25).
In the event of any malfunction that causes the outcome of a game to be unclear, that round is considered invalid.
Free Game
The amount of SCATTER Symbol gained in the main game determines the number of rounds you have in the free game
SCATTER Symbolx3 = 9 rounds
SCATTER Symbolx4 = 11 rounds
SCATTER Symbolx5 = 13 rounds
Getting SCATTER Symbol to increases the total win multiplier in the free game, that you will get one more multiplier for every Symbol you get.
Paylines: