About:
Try our new game–Monkey Party slot. Where you can join the monkey party! Feeding the monkey, you will get free spins and big prizes! Come on!
Interface: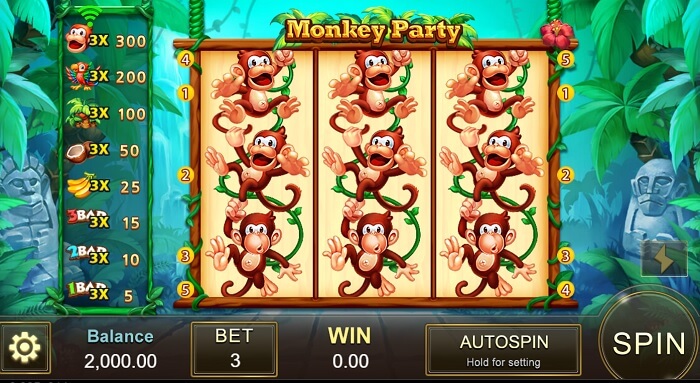 Paytable: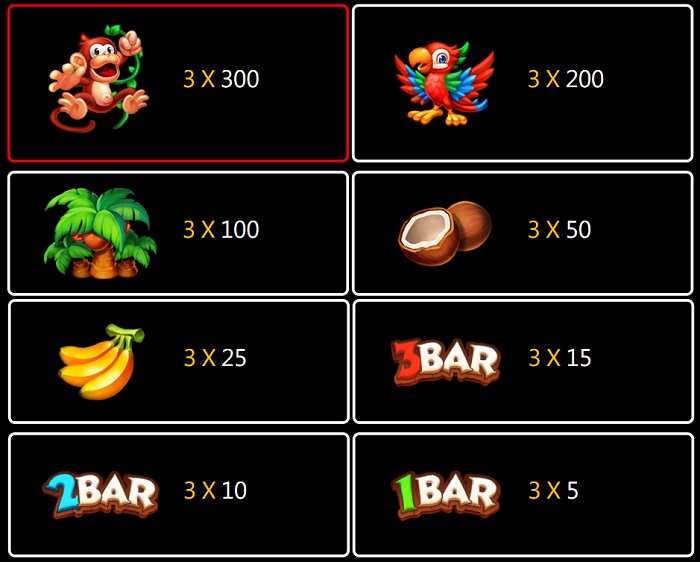 How To Play:
WILD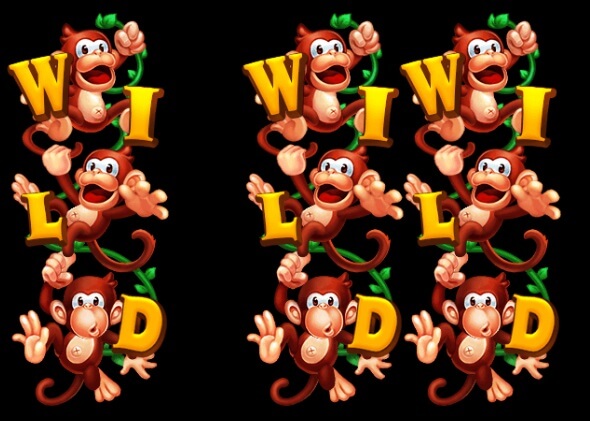 Can substitute for any symbol in the Respin Game .
Always appear in a full row in the Respin Game.
Game play
According to the combo setting, you only win a prize if 3 identical symbols appear from the left to the right.
The pay multiplier times the bet on a payline is the amount of the prize won.
When a full grid of Monkey appears,Total Prize = Total Bet x 1000!
In the event of any malfunction that causes the outcome of the game to be undecided, the game round will be invalid.