About:
The ancient Garuda is a mystical symbol of luck and prosperity. In our garuda gem slot, the majestic bird can appear on any reel — and when he does, you'll be rewarded with free credits.
Interface: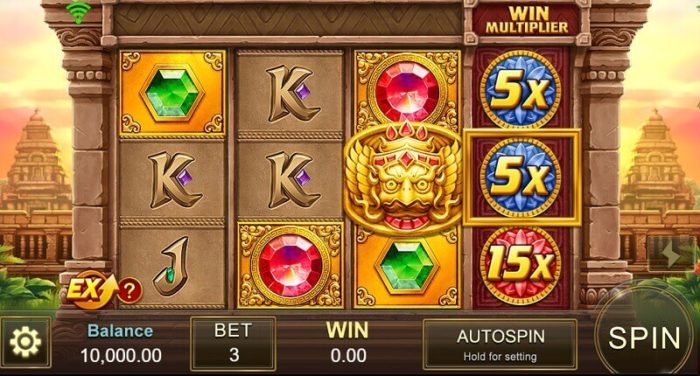 Paytable: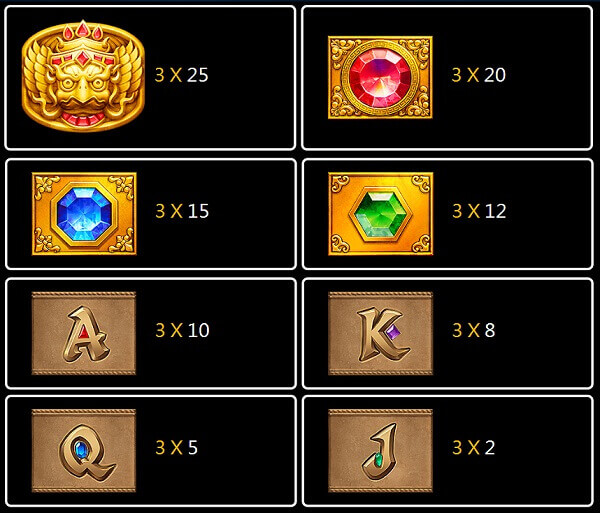 How To Play:
According to the combo setting, you only win a prize if 3 identical symbols appear from the left to the right.
Winnings = ( Bet x Pay )/5.
In the event of any malfunction that causes the outcome of the game to be undecided, the game round will be invalid.
Multiplier Bonus Wheel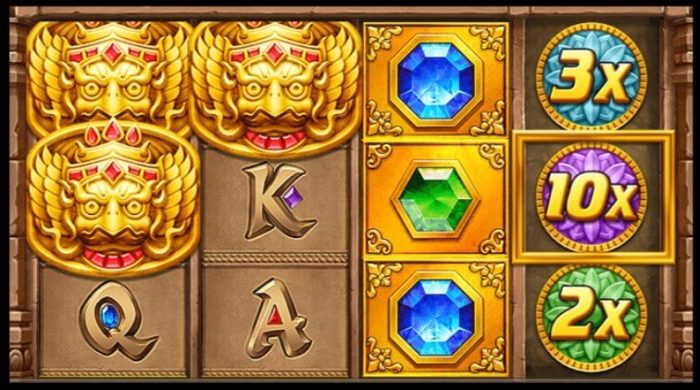 The fourth wheel is the multiplier bonus wheel.
The multiplier symbol appears randomly with each spin.
All winning payouts are multiplied by the multiplier in the center of the wheel.
Six multipliers available: 1x, 2x, 3x, 5x, 10x, 15x.
Extra bets
During the game, you can freely switch between bet amount and betting modes.
Extra bet mode can greatly increase the chance of high multiplier symbols appearing!
Winning score in Extra bet mode = basic bet x odds / 5
Paylines: