About:
Play the exciting new slot game where lamps will come to life and the genies inside them are eager to share the treasures they hold within! Within its crystal walls lives a genie trapped by an evil sorcerer. But you can free these captive creatures and make wishes come true – if you can match symbols on the magical reels of our new slot!
Interface: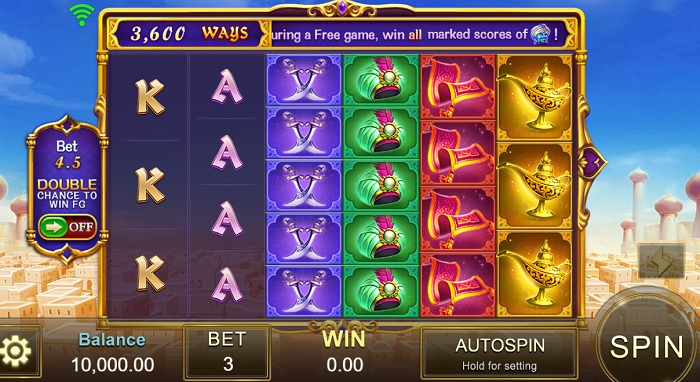 Paytable: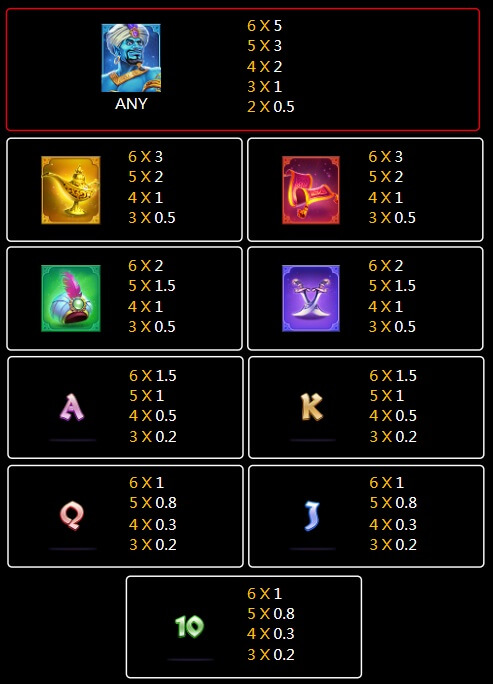 How To Play:
All winning symbols must start from the left reel and appear in order to the right.
All winning scores = bet odds X bet amount
Only the highest winning amount of each line is paid out.
The game round is invalid if a malfunction occurs and the game results cannot be validated.
Free Game
6X 50 Free Games
5X 25 Free Games
4X 15 Free Games
3X 10 Free Games
Up to a single SCATTER can appear on each reel. When there are 3 or more on the field, the player enters a Free Game.
The more SCATTER, the more Free Games, up to 50. The symbol will not appear in a Free Game.
Lamp Genie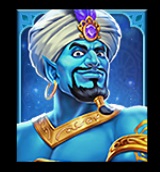 When it appears, it marks different winning scores.
Marked scores are X1, X2, X3, X5, X10, X20 and X50 of total bets.
When appears with WILD in free game, you win the score of that Lamp Genie mark!
When calculating line bonuses, each Lamp Genie of different scores are treated as the same symbol.
Paylines:
Up to 15625 Pay lines.