About:
Alchemy is an online slot game made by AE Gaming software provider. With 5 reels, 20 paylines and exciting bonuses are waiting for you! It was inspired by the medieval pseudoscience of alchemy. It features stunning visuals with real-life animation and energetic music.
Interface:
Alchemy invites you in the world of alchemy, a medieval pseudoscience, where it is possible to change one element into another with the help of different ingredients. This is reflected not only by the virtual items but also by the symbols that represent elements. The symbols are made with colorful images and the symbols created by Alchemy are very special and bring an additional liveliness to the game.
Paytable:
How To Play:
Free games
3 scatter symbol can get 20 free games, during free games only simple symbol will appear.
Paylines: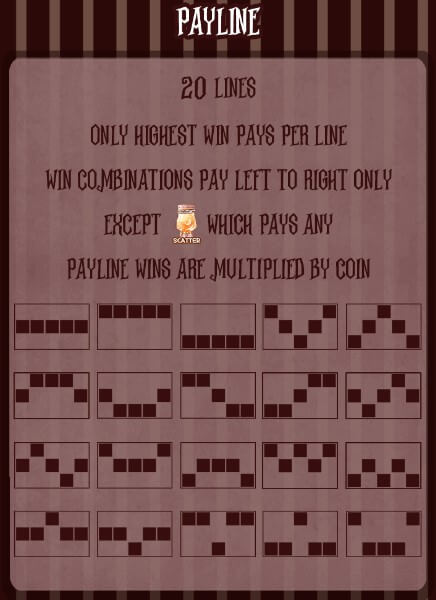 Paylines – 20 lines
Only highest win pays per line, win combinations pay left to right only except scatter symbol which pays any payline wins are multiplied by coin.